Joey Burns Irish Wood Sculpture promo video 2010
Dún a Rí Forest Park, Kingscourt , County Cavan
In 2012 I was commissioned by Cavan County Council to design and
carve 15 large wood sculptures for the park . I decided that my audience
were the bus loads of visiting school children I encountered on a site
visit to the park. All the sculptures were carved with a chainsaw and
power tools, and were based on wildlife found in the park.
This is a video titled " The making of a frog"
says it all really.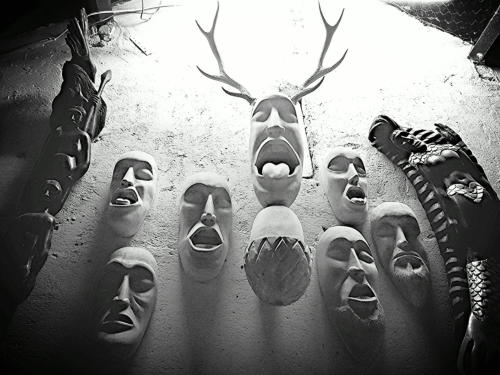 Travis Oaks "Last Love Song " music video 2014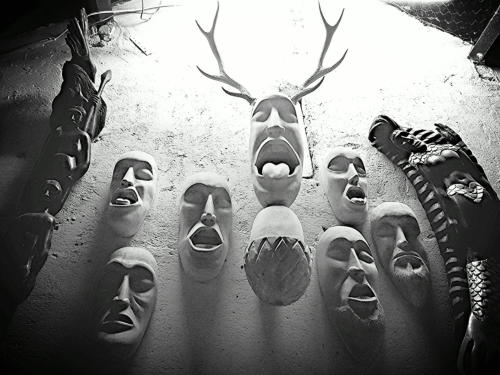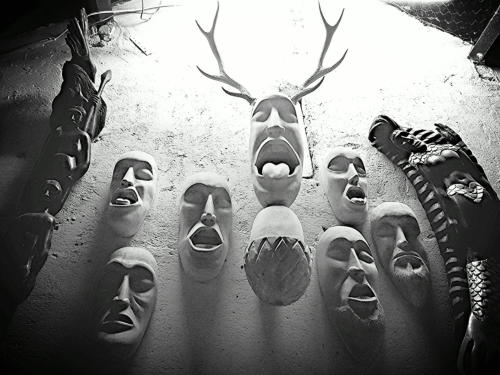 Our eldest son Aran plays bass guitar with Irish rock band Travis Oaks , he recently asked me to make some pieces
for their music video "Last Love Song". I met up with the director on a site visit and had 8 days to make 9 Tree Spirits.
The video was shot at night time so I carved the pieces in spruce a bright coloured wood. I left them without a finish
for the video as I did not want them to reflect or glare under lights.
Although you can only see them in short sequences they help set the mood of the video...
"Mortás an Cabhán" (Pride of Cavan )
Sculpture symposium. Fleadh na hEireann 2010
In 2010 I was lead artist on a symposium in Cavan to create 11 public
sculptures, to help promote the arts and artists of county Cavan. We had
a small budget and our sculptures had to last at least 3 months. All the artists
involved gave their all and the resulting sculptures / installations enhanced
the experience of the thousands of visitors to the fleadh .
" Gollum '' Carved Pumpkin
Virginia Pumpkin Festival 2014
Through Virginia Pumpkin Festival County Cavan I was asked
to carve some pumpkins for The Ray Darcy Show on Today FM.
This is a video I made of my favourite showing the different stages
of the carving...... a bit of seasonal fun.


Video Gallery